Hey, Sexy Lady!
Got a HOT date?
Can't find the perfect top?
Quit
stressing because you're search ends here with this
HOT
cutie!
HOT!!
So hot
it burns my fingers when I touch it!!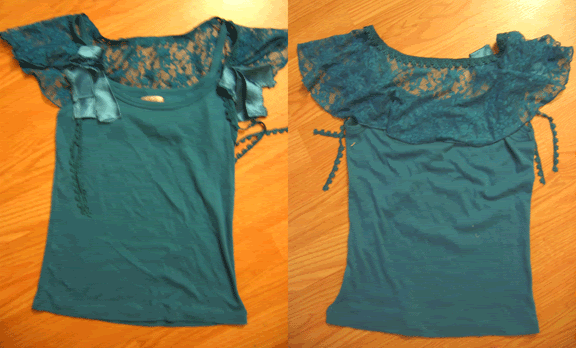 Lux brand
sz Large, but can fit a Medium nicely

TEAL

colored all around
camisole is made of a stretchy cotton blend
Lacey capelette that sits on the shoulders
Ribbon and Stringy detailing,

refer to pics!

would be perfect with slim-fitting jeans and strappy heels
wear it on your hot date!!
don't pay
retail: $38
shopmycloset: $14i'll win you kisses!
inquire @
shopmycloset@gmail.com