if you are a sneaker pimp, these are the way to go. I bought these Rekords over a year ago at the swanky American Rag store in SF and never wore them...only tried on! The condition is flawless and what more can I say but that it's a rare colorway of Adidas Originals! The Rekord was introduced in 1959 as an all around training and competition shoe. it's so fabulous, it's still around! If you know your sneakers, you know you cannot live without these.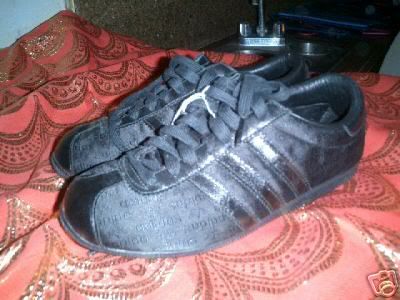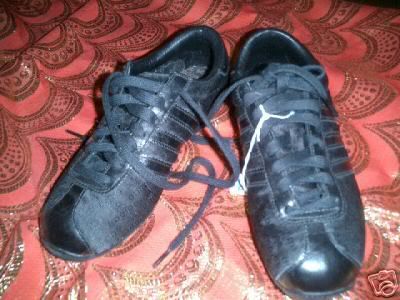 Note: The pictures do not do these sneakers justice!
Description:
Black on Black Rekord MG Adidas Originals. Retailed for over $130. SIZE 5.5 U.S. womyn's. Made with ♥ with black on black satin material with subtle coverage of Adidas Originals. Gold Adidas leaf on the back. The softest of soft material! These shoes kick arse. GET THEM NOW!!!
don't
pay retail: $130
shopmycloset:
$88
$75
(price negotiable; best offer)
email shopmycloset@gmail.com to purchase!