Sewdown

Fashion Show




Music/ DJS/ Art/ Dance / Sample Sale!




Friday, October 21, 2005

, fashion show at 10pm
The Vanguard, 6021 Hollywood Blvd. Los Angeles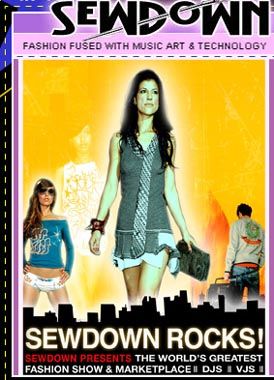 Sewdown takes a high-energy yet folksy approach to fashion week. Organizer/designer Atousa G. has refined Sewdown's special blend of fashion, art, music and sample sale in the event's 7th year. The main draw is a runway presentation showcasing 15 LA designers. But, unlike such shows across town at Smashbox Studios at the official fashion week, the fun here doesn't end when the last model has left the runway. Before and after the catwalk event, there are plenty of other distractions: Booths selling original designs, painters painting, DJs spinning, dancers grooving and cocktails buzzing.