Wrangler
's back! Thanks to
Built by Wendy
! This fabulous pair of jeans will give your bootie an extra lift! They fit so well and will make you feel incredible, because their cut is incredible!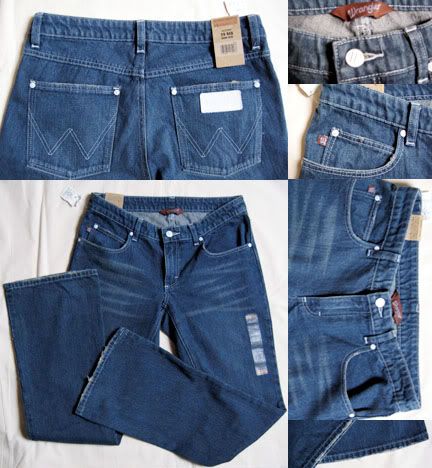 Style

: Wrangler 47 / Classic Bootcut

(WE219XN)



Color: Dark Blue/ White Stitch

Size:

29 Regular

Brand New!

50% off for SMC!



retail
:
$128
(more photos here)
ShopMyCloset: $64
Love it?

Email shopmycloset@gmail.com to buy!