Monday, November 21, 2005, 8:45pm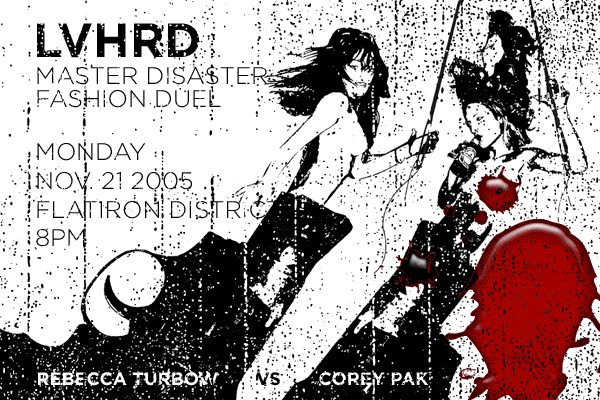 Tonight in the Flatiron District,
Refinery29
will judge
LVHRD's
2nd Annual Fashion Duel, a timed design competition between designers Rebecca Turbow and Corey Pak. Two designers engage in a sartorial battle to construct fashion masterpieces on live models, given the provided materials, a theme, and one hour's time. For any questions or if you wish to attend, email chantal.strauss@lvhrd.com.