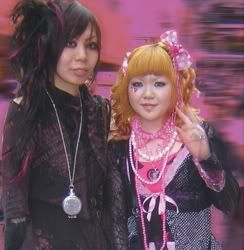 In conjunction with the exhibition Taisho Chic: Japanese Modernity, Nostalgia, and Deco, the BAM/PFA Student Committee presents



TAISHO-A-GO-GO!




Friday, November 4,

6 - 9 p.m.

Admission limited. Don't be late.
Berkeley Art Museum, 2626 Bancroft Way, Berkeley, CA


Japanese food, J-Pop DJ, D-I-Y Fashion Competition with fantastic prizes from Harput's Adidas, Sanrio, Kid Robot, and Time Zone Vintage.



PLUS:

Fashion show by FAST (Fashion Student Trends), Origami, and Live Music by Neko Punch.