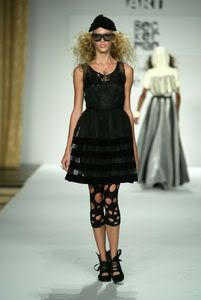 FASHION & STYLE PARTY @ NINTENDO

Tuesday, December 6th, 7:00pm - 10:00pm
Nintendo World Store, 10 Rockefeller Plaza (@ 48th Street) New York
Become a Gen Art member and get free invites!

This exclusive event will shocase Ambriel Floyd's winning design accessory for Game Boy micro that was selected at the Fresh Faces in Fashion show in September. The event will also showcase other designs from Ambriel, including her clothing line, accessories, and graphic design work. Attendees will also have a chance to win one of Ambriel's creations!