here's a comfy, simple, fun flared khaki skirt.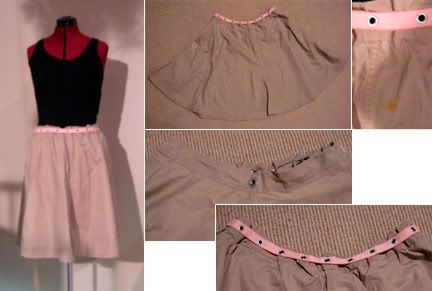 preloved in good condition!

Small highlight marks in the top middle.

(shown on top right image)

Since the skirt is flary, the folds in the flare does not reveal it as much.

label: diesel
stretchy waistband. One side has a pink band with decorative loops.
size 29

waist stretches from 15" - 18"

width of flare measures ~27" wide

length measures ~19" long
Only $9! Hot!
Twirl in it! Email shopmycloset@gmail.com to purchase!