Unique khaki trench coat for sale!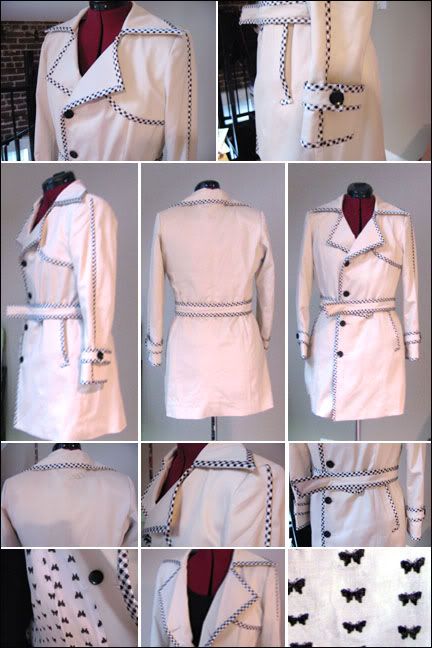 Here's a Super Great Condition, like New, 4-Button Trench Coat!
Unique Lining of Black Butterflies Printed on Linen inside jacket, sleeves and pockets!

Trimming of B&W Checkers
Assymetrical, Button Down on the Side
Attachable Belt - could turn into a neck accessory
Size Medium - Large


Length measures 33.5"
Arm Length measures 22"
Bust measures 18" laid flat across
Waist measures 16.5"
Hip measures ~17.5-18"
Shoulder to Shoulder measures ~16"
Only $28 on ShopMyCloset.com! Ah! So cheap!
Love it?

Email shopmycloset@gmail.com to buy!