Whooppeee it's a double post! These items are not necessarily meant to be worn together but if you like the match up, then by all means!! :)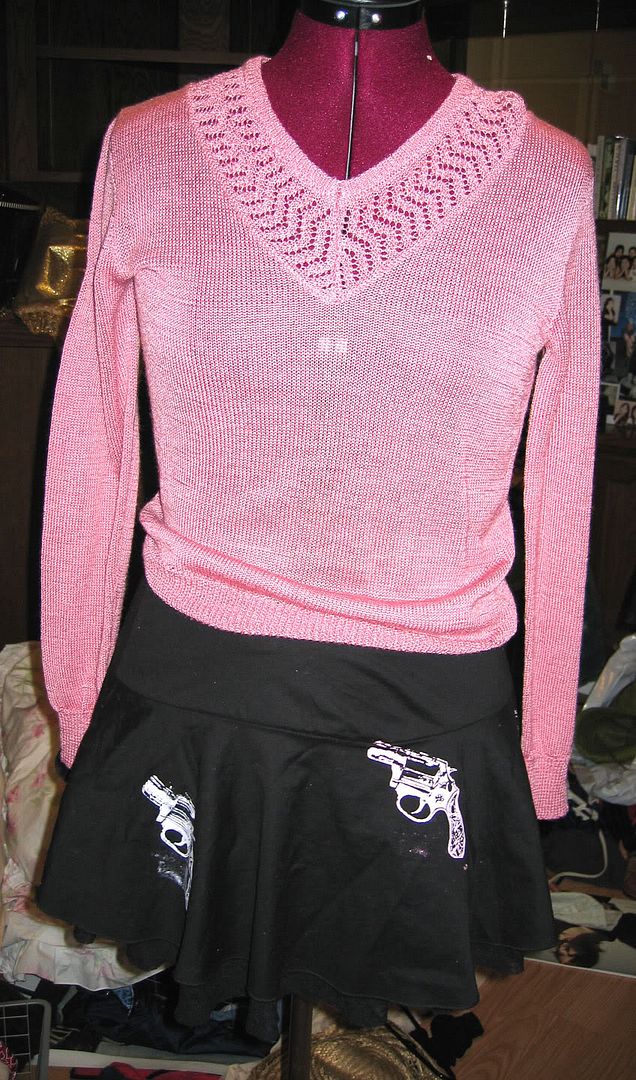 SOLD!

Item 1:
Observe the cute and casual PINK Acrylic Vintage sweater..very fitting and flattering and femme.
sz Small.
Please layer accordingly.
$9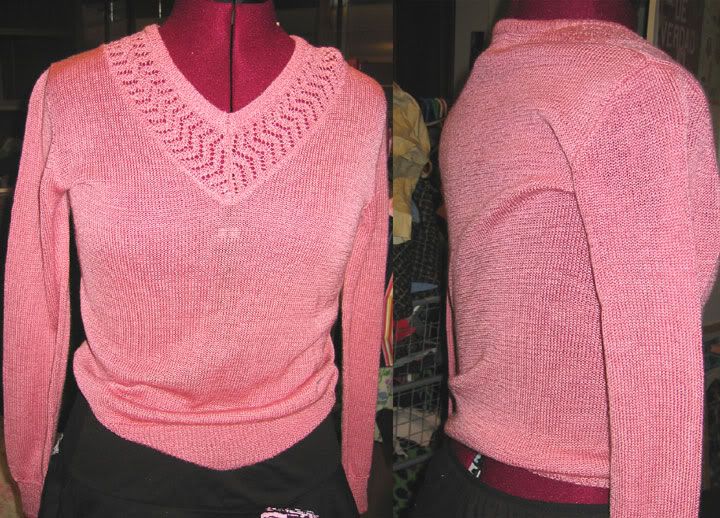 SOLD!

Item 2:
Another fantastic
DIY
find. This gun printed skirt is flowy and perfect with some pointy red heels! It screams look at my cool skirt cuz I can rock it like no other!! Bullet marks and lace lining included. This skirt is stretchy at the waist and fits
a
Small/Medium. $18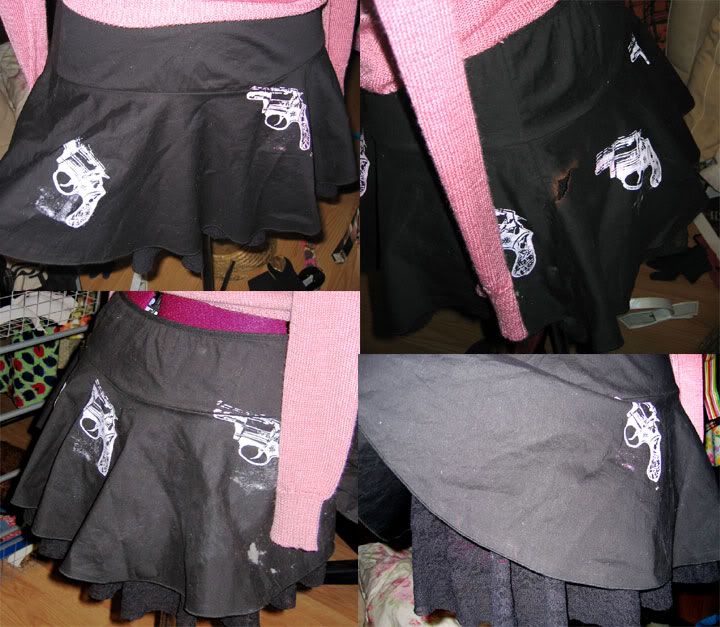 to purchase,
please email shopmycloset@gmail.com! thanks for looking!