This is a well-made pinstripe blouse -- great for work or comfy daytime wear!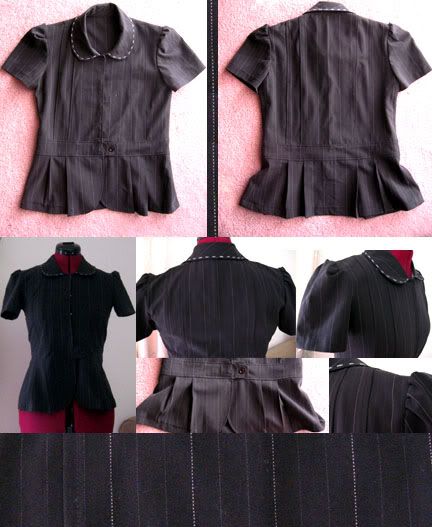 Size Medium


Waist measures 16"
Bust measures 17.5"
Length measures 23.5" long

Hand Stiching Around the Collar
Dotted Pinstripe / Gray and White on Black

Fitted at the Waist, and Flares Out at the Hip
Snap Buttons, Button Closure and Double Layering
Pleated All Around - Unique!
Puff Sleeves
In Great, Like New, Condition!

Like it?

Email shopmycloset@gmail.com to purchase!