Oh my! What a treasure!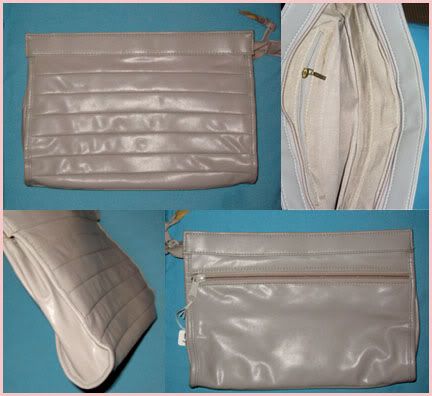 Here's a vintage grey leather clutch in SUPER GREAT condition! Clean, like new! Soft material! Many zipped pockets! One on the outside, and one in the inside. A divider inside the clutch separates the two sides. Horizontal stitched lines across the facade of the clutch!
Measurements: 7.5" x 11", width measures from 1" to 2" (expanded)
Heart it? Email shopmycloset@gmail.com to buy!