more polka dots! a lovely long purple top with a beautiful polka dot print! adding to the cuteness, is a sweet purple button! made of soft jersey cotton. imported. new, never worn!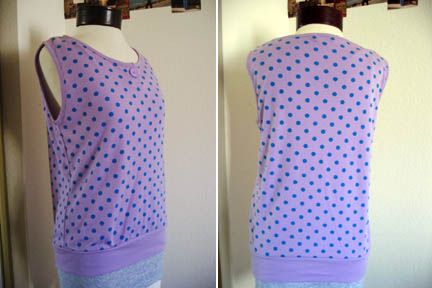 size: m/l
bust: 36 inches (top also looks cute worn loose)
length: 22 inches
label: gf.
new, new, new!
to purchase, please e-mail shopmycloset@gmail.com, many thanks!