Look what I'm pulling out of my closet... A gorgeous matching set of pumps and clutch!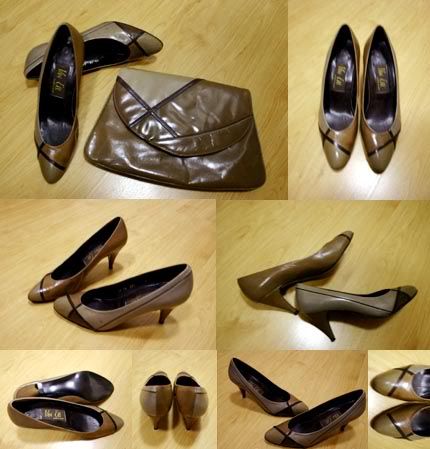 Both in Super Great Vintage, like New Condition! Newly polished!
Maker: Van Eli -

Made in Spain!

Soft faux Leather and interior Suede backing
Colors: Tan, Brown, and Chocolate Brown!


Shoes only: $19




Size 6
Insole measures about 9" long from toe to heel

Heel measures about 2.5" tall
Soles are in great condition! Heels are almost perfect - smooth!


Clutch only: $18

11.5" x 7.5"
Comes with detachable strap. Zipper pocket inside. Button snap on for closure.


Complete Set: only $35!

Likey? Email shopmycloset@gmail.com to buy!