the grandma chic look. check out this cute vintage sweater! oh the possibilities! you can layer layer layer!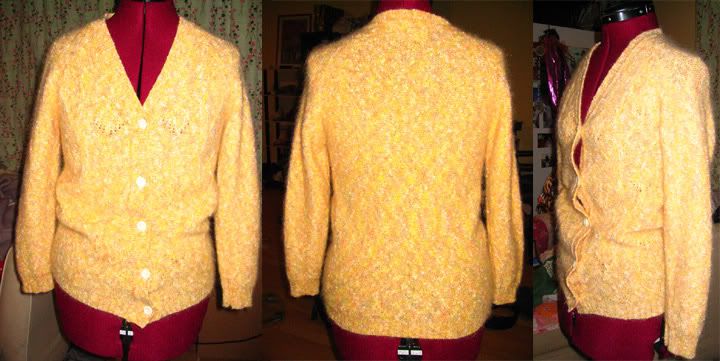 sz small... can also fit a medium

armpit 2 armpit: 15"
waist 14"
length 26"
arm length 25"


yellow mohair

5 white vintage plastic buttons
EXCELLENT condition

fantastic with jeans!
love me? email shopmycloset@gmail.com!