Magnum Opus
KVIE Public Television, 2595 Capitol Oaks Drive Sacramento, CA 95833


Magnum Opus After Party, 21+


Club 815 L Street, 815 L Street, Sacramento, CA
Purchase Tickets

Brought to you by GB Studios Productions, the most anticipated show this year where Fashion, Music, Art, and Culture Converge! Proceeds will go to Leukemia/Lymphoma Society. Support a Good Cause and for the Capital 916 Community.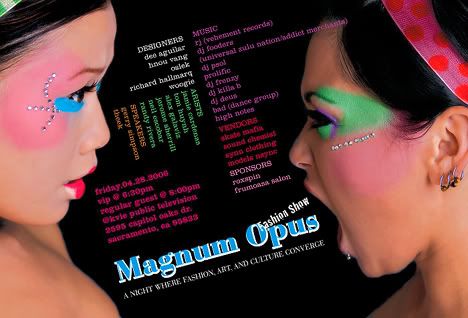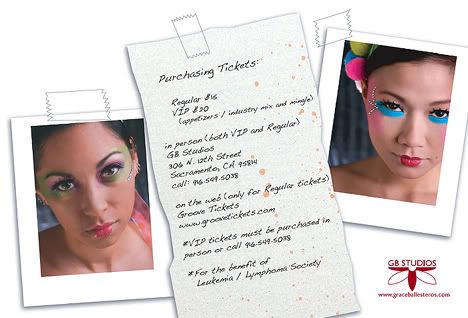 Designers


Dee Aguilar ::: Hnou Vang ::: Richard Hallmarq ::: Oslek ::: Woogie


Artists


Jamie Cardenas ::: Tom Huynh ::: Jerome Sherrill ::: Neil Escobar (NeilsArt) ::: Alex Galaviz ::: Randy Rivera


Vendors


Skate Mafia ::: Synn Clothing ::: Sound Chemist ::: Models Nysnc