Mike & Chris Sale - up to 70% off!
What: Cropped jackets, lightweight hoodies, and leather goods from the spring collection up to 70 percent off.
Friday-Saturday, June 7-8, 2006, 10am-7pm
Anjac Building, 834 S. Broadway, b/t 8th & 9th Streets., #502, Downtown Los Angeles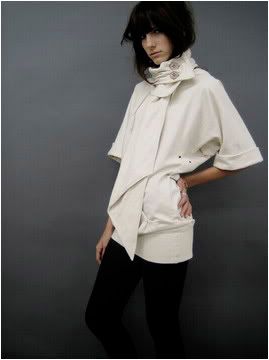 *featured here is the "ethan" jacket from their fall '06 collection... HOT!