"for me style doesn't have to be sacrificed for sport. i want to look sexy, feminine and cool in and out of the swimming pool, and that is what both adidas and i will achieve with the new label, together we are going to give women a choice - they finally can workout and look great, too."

- stella m
ccartney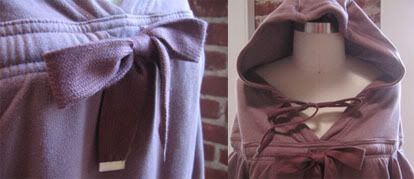 this sassy sweater top isn't just for the gym! long enough to be worn as a sweater dress... this hooded sweater would look great with tights and flats! :) features a deep ribbed waistband and cuffs, and an adjustable tie detail at the shoulder which can be drawn in for a scrunched look and tied in a bow. over-sized hoodie keeps the head warm. also features large side zip pockets!
size: small (stretchy)

label: stella m

c

cartney for adidas
color: rosewood
material: cotton

condition: brand new with tags! 6 pins! and a detachable wolf (husky) keychain!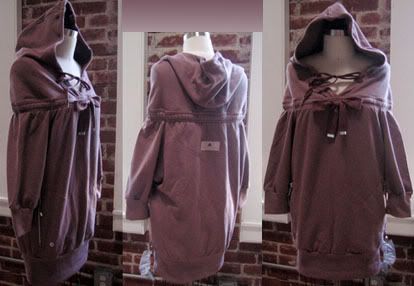 retail: $180
yours: $68
the extra goods: buttons and a keychain!

love it?
to buy, email shopmycloset@gmail.com.