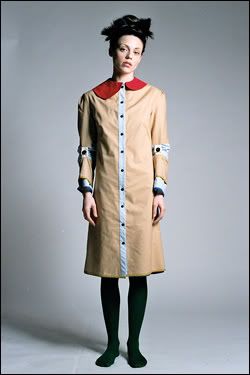 *photo from wooden mustache
wooden mustache is a blend of boring and bold. this piece comes from the spring '05 collections inspired by flags, flag spinning, and marching units. the overall aesthetic and combination of details is meant to present its wearer as a conflicted, competent collection of intelligence, know-how, and wit. pieces are often designed with an element of childhood simplicity or idiocy.
- chuck stolarek, designer of wooden mustache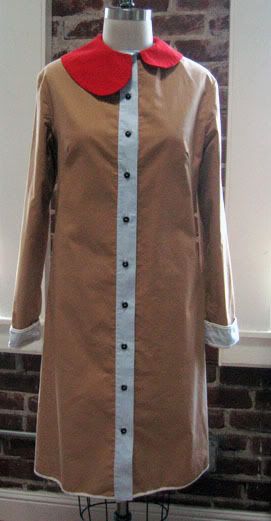 size: medium
la label: wooden mustache
color: tan + sky blue + red

material: cotton

condition: excellent! brand new!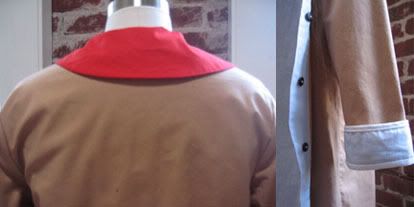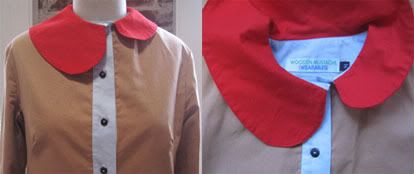 retail: $210+
yours: $45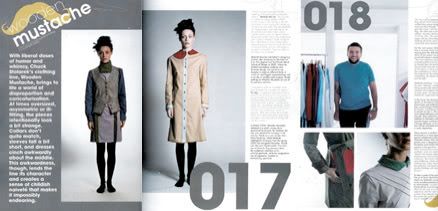 *metropop magazine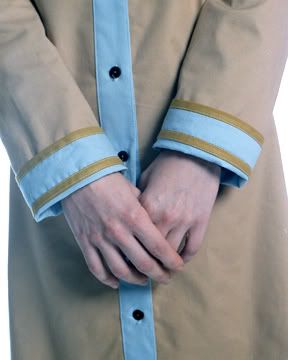 *photo from wooden mustache
love it? to buy, email shopmycloset@gmail.com.