wrap yourself up in this provocative animal print shawl! it's loud, it's daring, it's screaming wild! ;) i love the way it shrugs in the front to create a flattering waistline. extra glam paired with a fitted black mini dress or extra sophisticated with a pair of wide-legged jeans and rockin' high heel boots. either way, you'll be roaring loud without an effort of a whisper...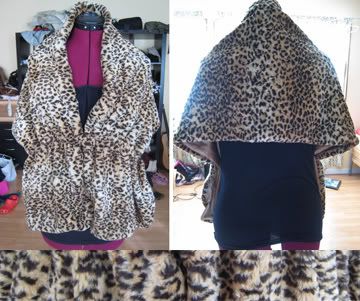 size: one size fits all
label: comax
material: fuzzy
condition: good
love it?
to buy, email shopmycloset@gmail.com.