going for the vintage floral look? here's a 5 pink rose necklace with a double gold chain... oh so gorgeous! take this beauty home and pair it with a tube dress!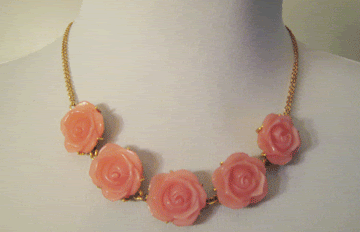 measurements:

label: n/a

color: rosey pink

material: gold and... bakelite?

condition: mint, like new!

love it?
to buy, email shopmycloset@gmail.com.