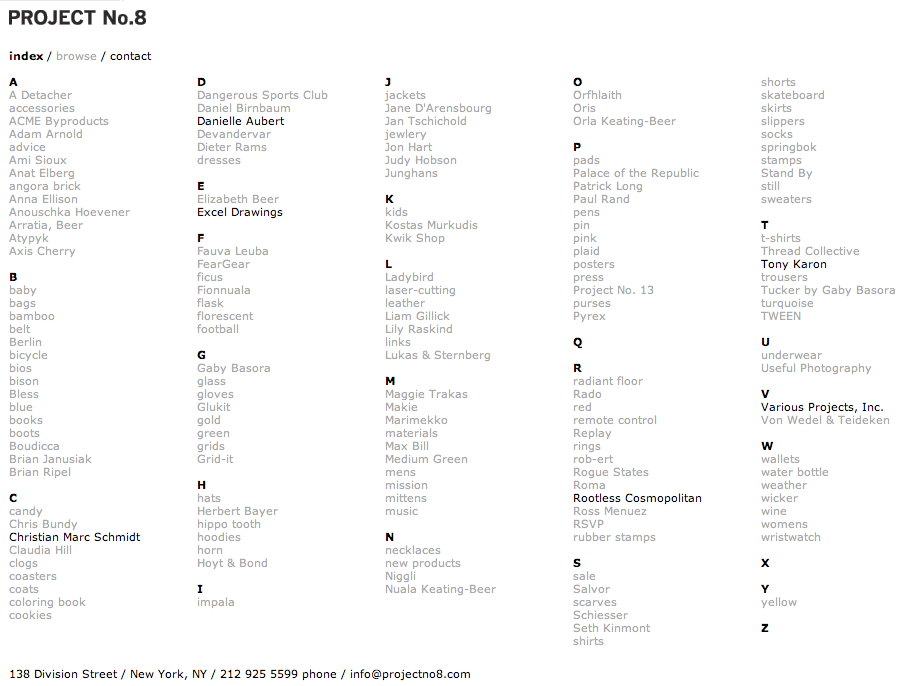 When:
Wednesday, March 19th: 5-9 PM (private sample sale)
Thursday, March 20th to Saturday, March 22nd: 4-8 PM. (public sample sale)
Where:
PROJECT No.8
boutique
215 Centre Street. 2nd Floor
(between Howard & Grand) New York, NY 10013
(212) 219-1693
What:
A Détacher, Anuschka Hoevener, Bless, Boudicca, Devandervar, Eliza Gran, Hope, Loeffler Randall, Kostas Murkudis, Kwik Shop, Maison Martin Margiela, Marimekko, Salvor, Schiesser, Stephan Schneider, Sunshine & Shadow, Tucker, Various Projects, and much more...
Why:
50-90% Off