great deal for you! :) leather & suede criss cross buckle sandals for $14! it is HOT here in san francisco... all i can think about is sandal shopping! and if you are too, i hope i can make it easier for you by unleashing this awesome pair of sandals...(note: i had thought i could get away with these 7's as a 6-er!! i was so wrong!)
size: 7 us
label: none

color: brown

material: leather + suede

condition: new!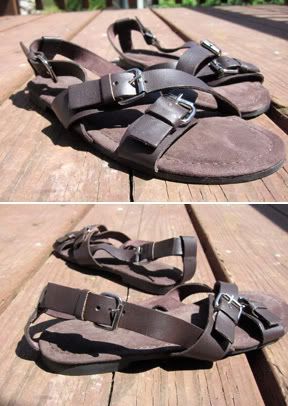 love it?
to buy, email shopmycloset@gmail.com.
**a few favorite sandals of spring 2008: