though the house of rochas is
no more
... you can still get a piece of it here! i'm finally letting go one of my favorite going out bags. fine, soft, and oh so buttery leather! the main compartment has a small zipper pocket inside. outside, there's a magnetic pocket "flap" with the rochas logo on it. the leather strap i adjustable and you can expand (for shoulder) or tighten (for hand). 100% authentic guaranteed!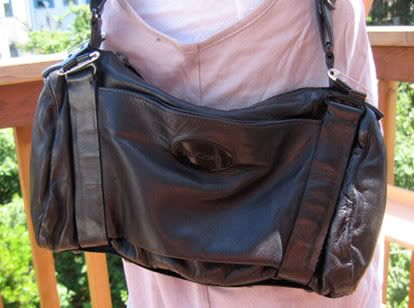 size: small

body: 6" x 2" x 11"
length of strap: up to 24" (adjustable to make smaller)

french label: rochas
color: black
material: leather (soft and buttery)
condition: excellent! sold as is!

*stiching on one part of the strap is coming loose, as shown below - easily fixable
*the metal bars are replaced with pins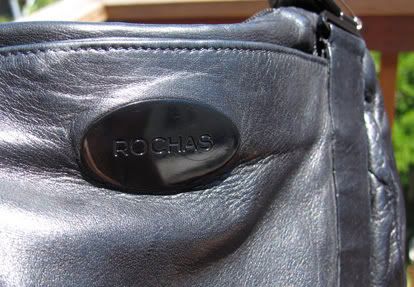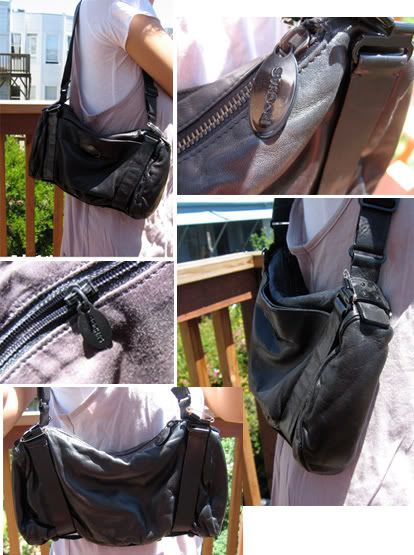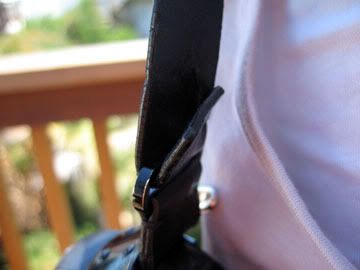 originally: $595
yours: $72
love it?
to buy, email shopmycloset@gmail.com.