this skirt was made with love by ♥k in summer 2004.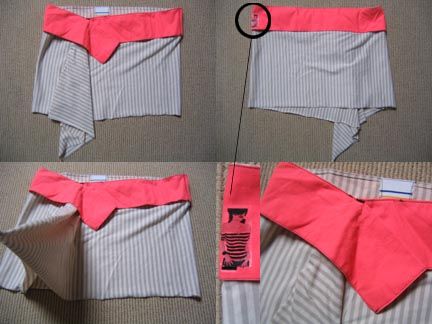 i made myself a skirt last summer similar to this and received many compliments.
(thank you!)
so i ended up making a few more, each with its own variation in style. this one is a size
large
mini skirt that is meant to fall on your hips. of course, my signature underwear band is attached to the interior of the waistband. the skirt hangs on the side... but since the skirt is so versatile, you can twist it around to which ever side you want the drape to fall on... also, there's an iron transfer of
karen o
of the
yeah yeah yeahs
by
brian ewing
printed on it. since this is my last one, it's on sale for only $12!
enjoy
!
like it?
email shopmycloset@gmail.com to make purchase!