retail: $98
shopmycloset: $55 $49
This is one of the cutest
ORIGINAL
pair of ICL's designed during its inaugral season!!! I promise you these are
hard to find and unique
in its own right! Purchased these ICL's at a boutique in
Toronto
! This shoe is one of the designs that got
ICL
off its feet and into the hands of trendsetting fashionistas!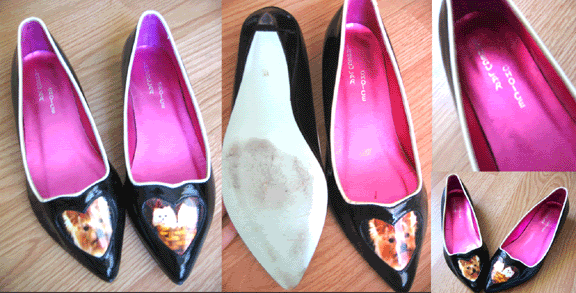 Details:
sz 37
patent leather

black

pointy front & tiny kitten heels
tiny scuff marks on the cat pair...

unoticeable!

worn 2x at most

left

cats in a heart... Let's call em Fluffy Meowington #1 & #2

right

dog in a heart, too... Let's call it Bowser!
the only time a dog and cat will live in harmony together is on this shoe!

truly

loved

by it's past owner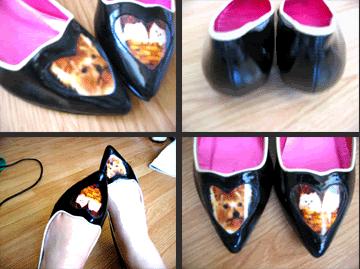 you can't see the greatness of these shoes but you can sense its radiation off the post

diggin' it?
email shopmycloset@gmail.com to buy!
disclaimer*: no animals were harmed in the making of these shoes or post