i purchased this lovely, fitted blazer at
futura
in berkeley. i was attracted to the perfect pink color and irresistible pockets! it is made of canvas-like material (mostly cotton). pre-loved and in EXCELLENT condition. this sweet blazer is designed with 3/4 length sleeves and adorned with cute, scrunchy pockets (they're REAL pockets, too)! a staple blazer that can be dressed-up or down. so perfect for those cool summer nights!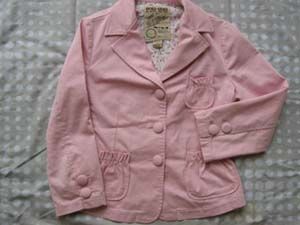 size: medium
chest: 34 inches
sleeve: 13 inches (3/4)
shoulder: 15 inches
total length: 23 inches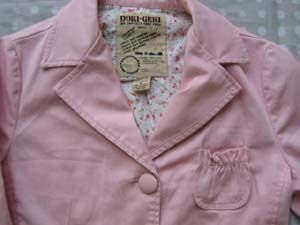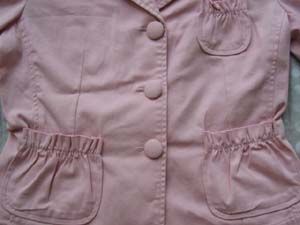 you likey?
e-mail shopmycloset@gmail.com for purchase!
many thanks! :)