lucky lady in a size 7! i've waited long enough but must come to realization that these just don't fit me no matter how much i adore them. :( here's a truly magnificent pair of BEAUTIFUL vintage white shoes by Bandolino!
made of fine italian leather
, these lovelies have cute cut-out stars and the perfect, lil' wedge heel! perfect shape! ahh
it's perfection all around
!!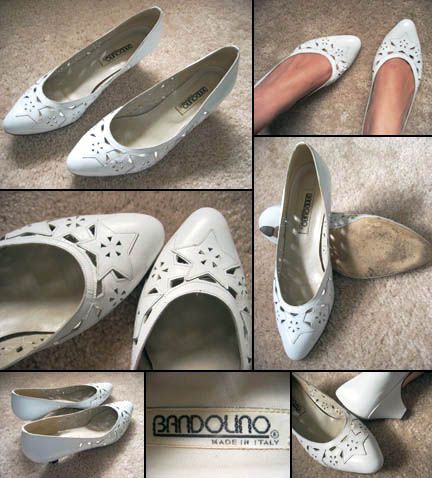 vintage size: 8N- perfect for a

size 7

gal.

condition: excellent!




no markings on leather, practically new!

made in italy
to give these a great home, e-mail shopmycloset@gmail.com, many thanks!