what? hearts and stripes on a cardigan?!? yay! i love the color of this cardigan..... a lovely teal! it's adorned with 80% hearts and 20% stripes! :) to top it off, it features little pearlie buttons! for sure, you'll be the only one with this cardigan!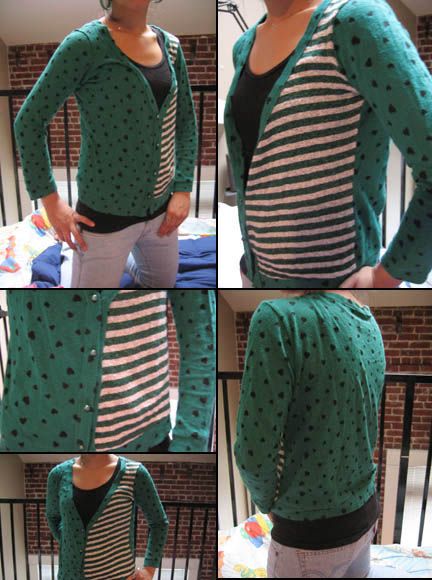 size: s/m
condition: like NEW!
to purchase, e-mail shopmycloset@gmail.com, many thanks!