what i like most about vintage knitted sweaters is that it doesn't hug the body! it cinches at the waist and is loose above, making you feeling good, yet still sexy at the same time! this sweater here is fantastic! the irridescent pattern is captivating, especially if you wear it in the evening. grab this vintage treasure and make it yours! :)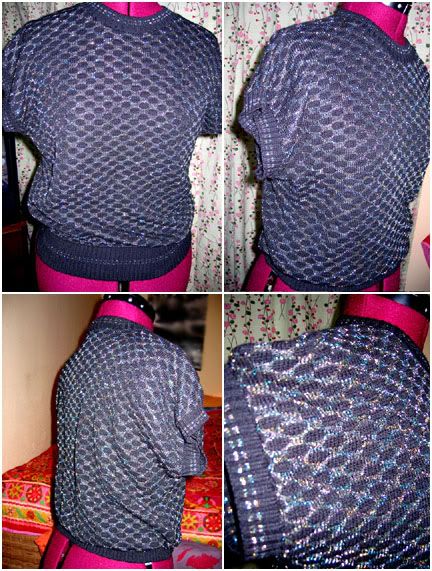 size: medium

label: vintage
black w/ sparkle/irridescent eyelet pattern
stretchy!
originally: $24
yours: $9
likey?
email shopmycloset@gmail.com to buy!