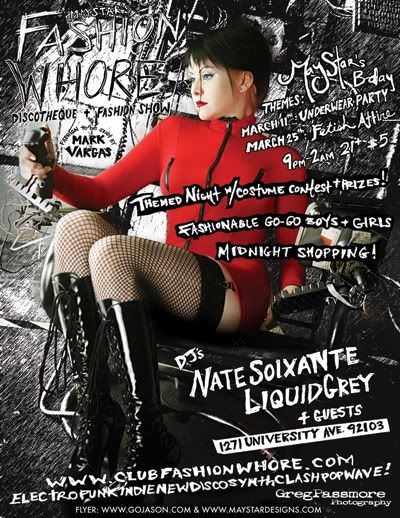 March 25, 2006, 9pm-2am
1271 University Ave, San Diego
cover: ONLY $5 with flyer or print out of invite
21 + every second and forth saturday

Night Club + a Fashion Show! Fashionable Go-Go dancers! Midnight Shopping!!!!!!
Buy the hottest clothes and accessories! Get there early so you don't miss the fashion show! music: electro, GOOD 80's, indie dance rock. brit pop, synthpop, electroclash, indietronic, etc.