saturday, march 18, 2005, 2-6pm
tribeca grand hotel (2 avenue of the americas)
entrance is free. cash only.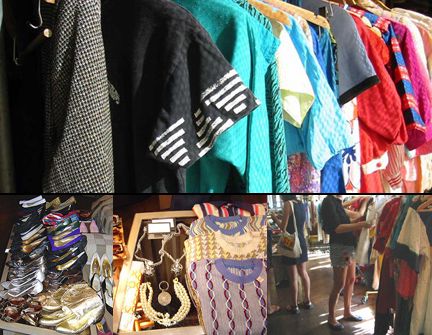 most winter items 30-80% off!!!

Black faux fur jacket, Vintage boucle wool pencil skirt, Vintage white double breasted 3/4 length coat, caramel-colored leather jacket, APC black wool coat, white crochet poncho, red knit baby doll dress, charcoal sweater dress, black oversized turtleneck w/sequined neckline, Vintage Gucci black buttery soft leather handbag with gold accents, Dior cream-colored tracksuit with blue and red accents, Men's YSL button-down, Karl Lagerfeld printed sleeveless dress, Missoni Wrap Dress- Gorgeous deep cobalt blue rayon with playful accents, Vintage Arthur Jay yellow and blue plaid fitted peacoat, Alexander McQueen brown "scale" print dress, YSL Yves Saint Laurent Pristine Vintage Paisley Peasant Blouse and Skirt Set, Vintage Orange and silver disco dress -Adorable ruffle and silver mesh, Adorable vintage 1970's fitted Burgundy corduroy Pinafore apron jumper dress, Hot MISSONI vintage high-waist skinny jeans.100% cotton, 5 pocket, Vintage 80's YSL Yves St. Laurent Woolen Camel-Colored Shirt Dress and much much more...

and once again, more pieces from Dirty Librarian Chains
!