Look at these beautiful purple beauties... sleek, sexy and super sassy!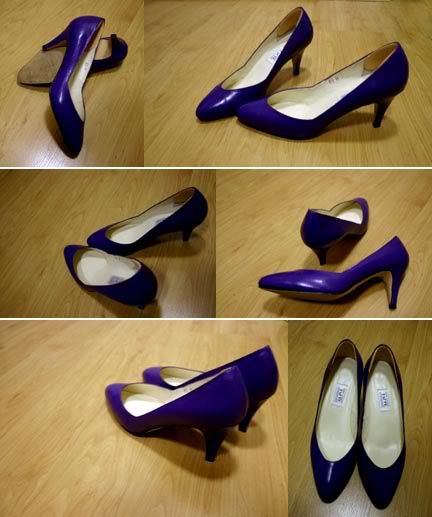 Here's a preloved pair of vintage inspired purple leather pumps! Only worn a few times. The soles and heels are in super great condition and the leather is newly polished and clean! The cut of these pumps are sleek--- it's so hard to find beauties like these! So if this is your size, you are one lucky gal!
(they are a tad loose for me, for i'm a size 6!)
Size 6.5 m


Insole measures: 9.5"

Brand New back heel padding attached... you can peel it off if desire.


Height of heel measures: 3"


Label: tjw
Retail: $78
Yours: $14
(reduced!)
Heart these purple beauties? Email shopmycloset@gmail.com to buy them!