just in time for spring!


this lightweight Adidas Originals jacket will keep you comfy and warm during the cool spring air!
sporty yet sassy!
don't you just love the colorway on the arm sleeves? mix and match -
love it!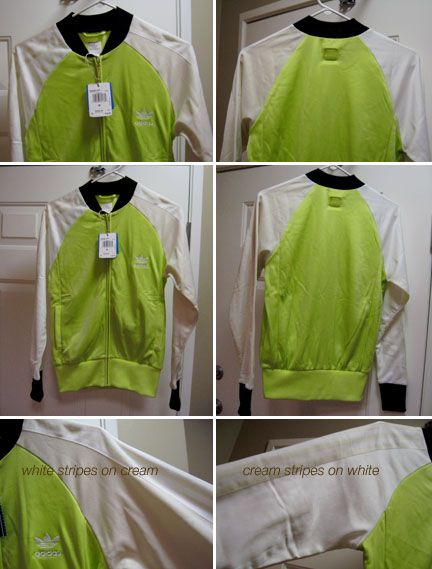 size: medium
measurements:

17.5" bust laid flat across


14" waistband laid flat across


24" length
form fitting and stretchy!


label: adidas originals
style name:

supergirl jacket!



color: "velocity/black" => lime green... right arm has cream stripes on white and left arm has white stripes on cream... with black ribbed trimming on the neckline and arm cuff
two front side pockets

material: polyester/nylon track jacket

brand new! with original tags!

retail: $65
yours for $42! (hot!)
love it? to buy, email shopmycloset@gmail.com!